INDEX OF COLLEAGUES
The following is a partial directory of individuals associated with Dr. Levin or his work who are included in this website:
Daniel Ellsberg
Fred Friendly
Richard Goodwin
Mark Green
Thomas Hazlett
Warren Henry
Evan Kwerel
Molly Macauley
George McGovern
Martin Melkonian
John Perry Miller

Broadus Mitchell
Eli Noam
Joseph Pelton
Jack Pickering
Eleanor Roosevelt

Jim Snider
Lynn Turgeon
John Ullmann
William Vickrey

To search the site for name(s) on more than one page, or for other names or information, enter search word(s) (place quotation marks around phrases):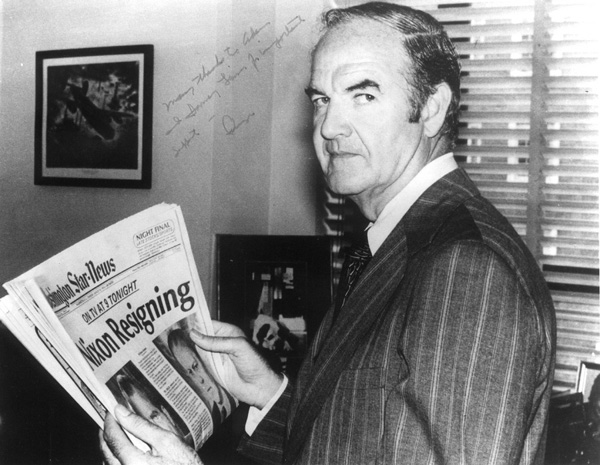 George McGovern, for whom Dr. Levin wrote presidential campaign literature as an economist in 1972. The literature illustrated how McGovern's proposed economic policies would benefit upper middle class suburban taxpayers, and how President Nixon's economic policies were hurting them. McGovern thanked Dr. Levin for his assistance in the photograph's inscription.